Thousands of recruiters and hiring managers are on the lookout for creative talent to place in full-time and part-time creative jobs across the world. Since there is no better place to find amazing talent than Artrepreneur, all we needed to do was provide an easy way for them to find the right people for the job. So we built TALENT SEARCH.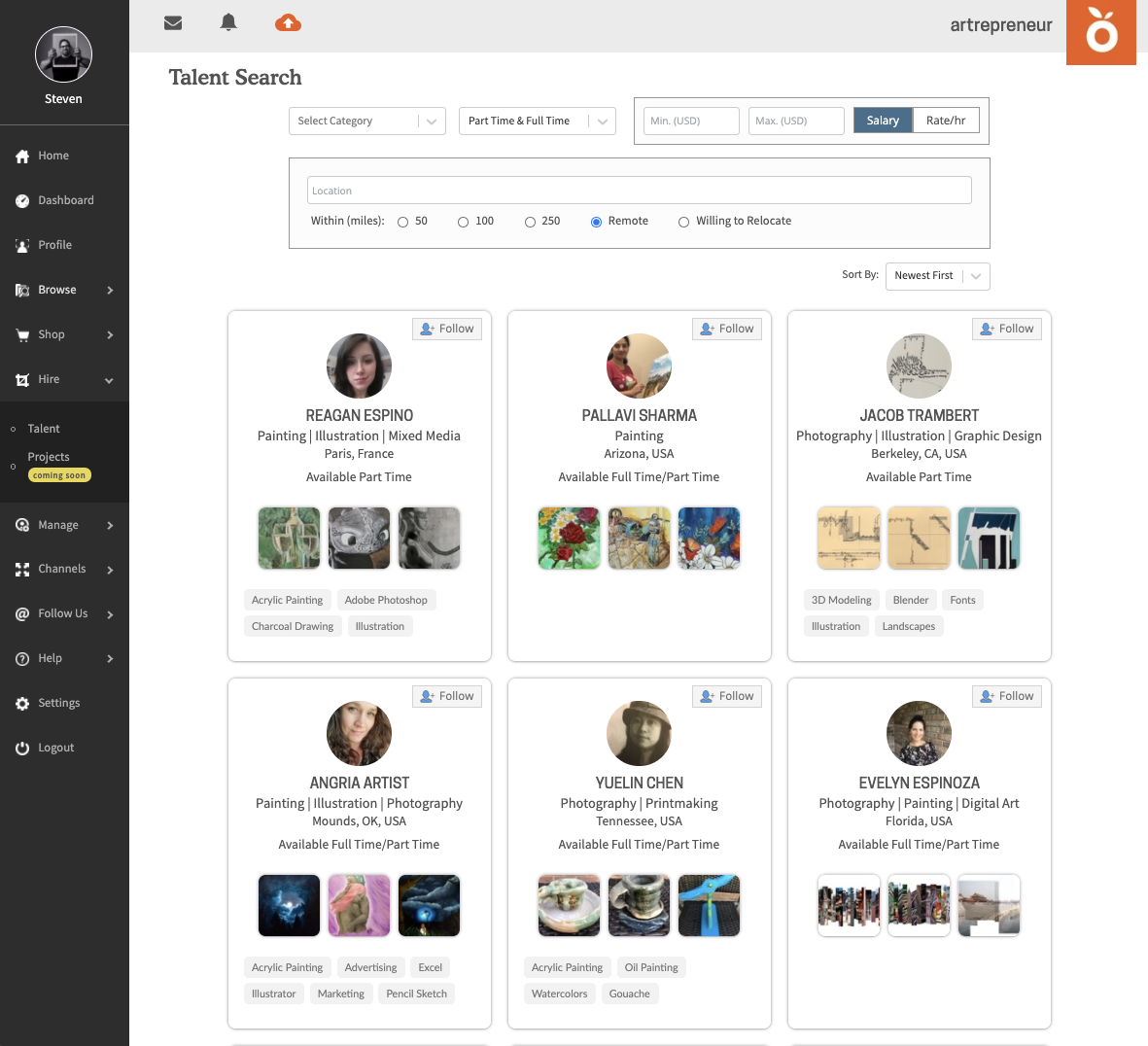 1 WHAT IS A TALENT SEARCH?
It's a dedicated search that only includes members who have marked themselves as "AVAILABLE FOR HIRE." Now, any recruiter or hiring manager can just enter the criteria as shown here, to see who is available.

To find the Talent Search, go to the "Hire" section in the side menu and click "Talent."
2 HOW DO I ADD MYSELF TO THE TALENT SEARCH?
On your resume edit screen, you'll see a "Hiring" section. Choose "Available Immediately for Hire" and several new criteria will appear.
Select up to three work categories.
Are you available part-time, full-time or both
Enter your rate or salary requirement.
Do you work on-site or remotely?
Are you willing to relocate?
Choose up to three artwork thumbnails.
Also, be sure to add skills to your resume (we will show several on your search result card) and make sure that your location is accurate.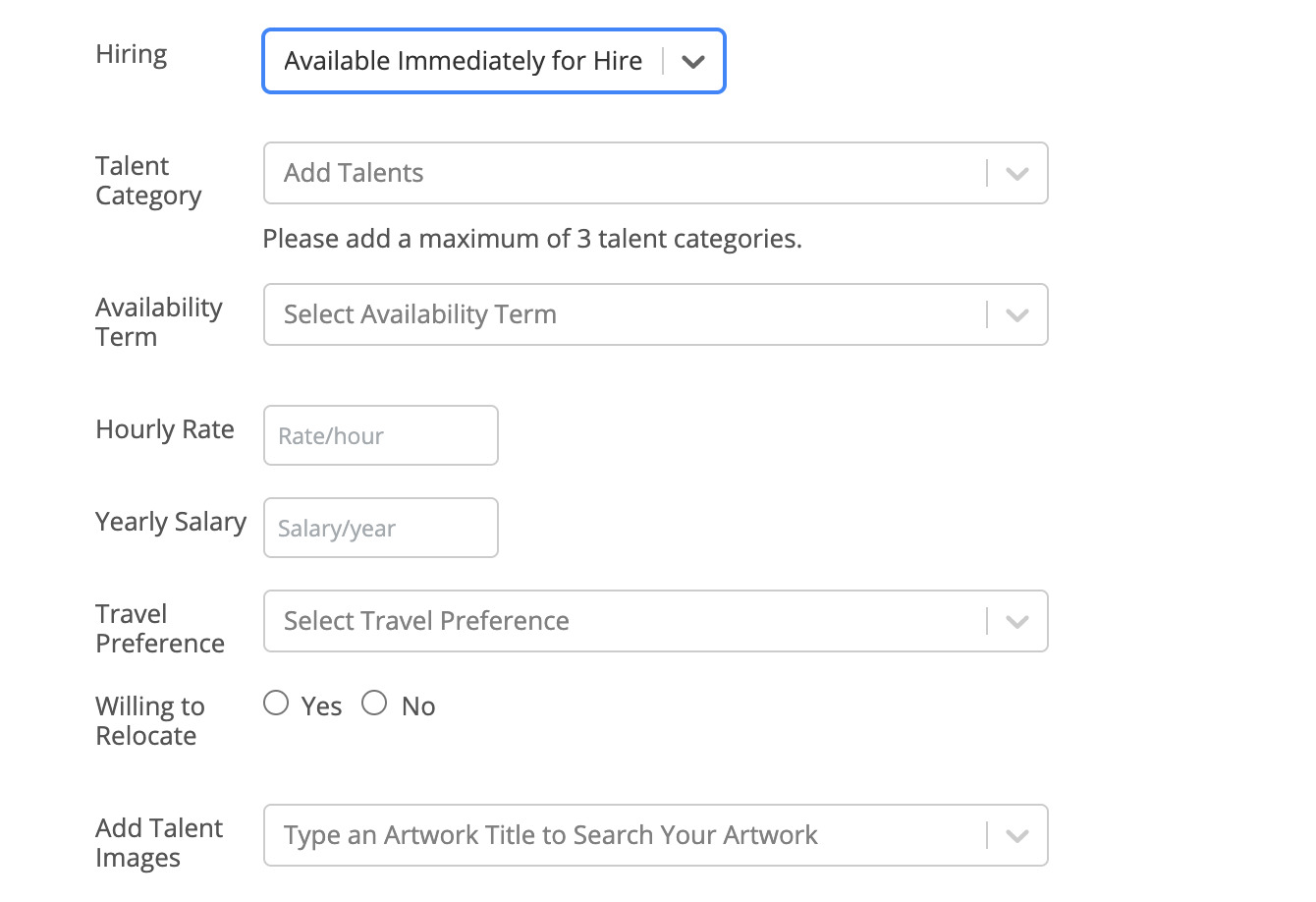 Your profile should be well organized to show your talent and professionalism. Don't give the recruiter a reason to pass you over. Make sure that your:
Artrepreneur resume is up to date with appropriate creative highlights,
artist statement is well-crafted to summarize your creative life,
images are high-resolution, properly cropped, and in-focus,
portfolios have been carefully created with works that are related,
artwork and portfolio descriptions explain your creative process and goals when creating those works.
If you need some tips, we have several articles on the subject at Art Business Journal or check out some fo the resources in our Help Center. If you have any questions, contact support@artrepreneur.com